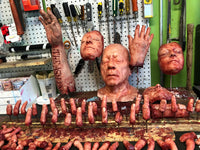 We will be stopping production from September till mid November. If you place an order you will not receive your item until December. We apologize for any inconvenience.
about my products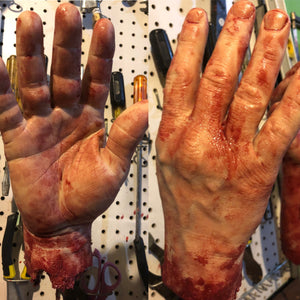 Silicone Body Parts
The silicone I use is extremely durable and completely weather and water proof. Silicone has a much longer shelf life than latexes or urethanes. Silicone is also freezer safe and has a much higher fire rating which make them ideal for commercial use. These props will withstand the test of time especially if you plan on handling them a lot. These silicone props are the perfect addition to your haunt or escape room. I take a lot of pride in my craft and try my hardest to ensure each one of my customers has an all around great experience with their purchase.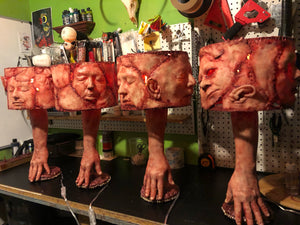 Home Accents
Home accents occasionally available as well. From light switch plates and nick nacks to customized furniture.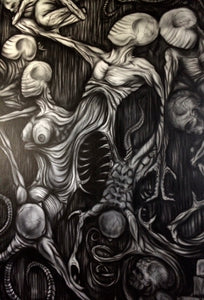 Paintings and Prints
Occasionally we will list prints and original works of art, everything from airbrushed glass to original ink drawings.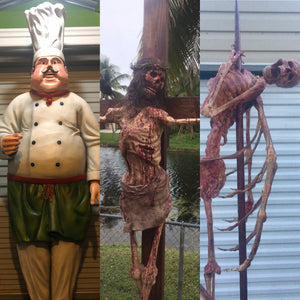 Custom builds
Got an idea? Want somthing custom built? Send me an inquiry. If it's somthing I'm able to make I'll give you a quote.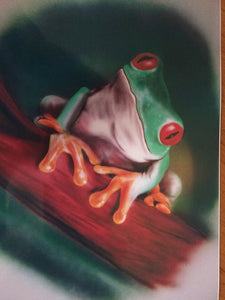 Murals and Airbrushing
Murals and airbrushing services to the South Florida Tri-county area available. From walls to cars I'll pretty much paint anything Contact 954-415-6138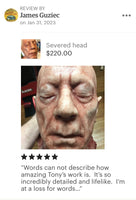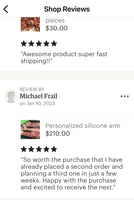 Contact Tony Campagna
954-415-6138
tonycampagna@gmail.com